I was lucky enough over the weekend to attend Tony Robbins' first LIVE Unleash the Power Within event since 2019. If you ever get the chance to go to one of Tony's events, do it. It's hard to overstate the impact the man has had in the 45 years he's been coaching people into extraordinary lives.
I have a billion takeaways but here are my top ten: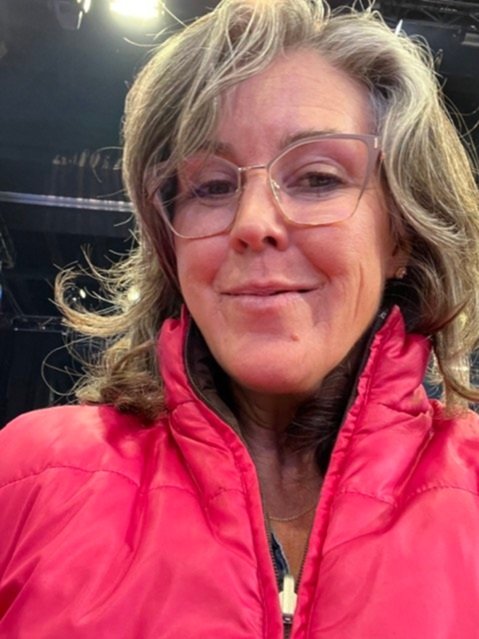 Bring a down jacket and a hat to the event. You will think this is absurd advice for South Florida, but you will be wrong. Tony is well-known for refrigerating the convention center during the event. There is a lot of speculation about why he does it and everyone seems to kind of hate it, but as one of his trainers said, by way of explanation, "Tony is an alien."

Confidence is a muscle we build, not a gift we are given. This came from the mouth of a 23-year-old guy on stage named Nick Santonastasso who was born with one arm and no legs and became a high-school varsity wrestler, a bodybuilder, an entrepreneur, and a runway model. When someone has extraordinary results like that, through the power of their mind and determination, Tony puts them on stage to school the rest of us on what's possible. Check out Nick's shirt.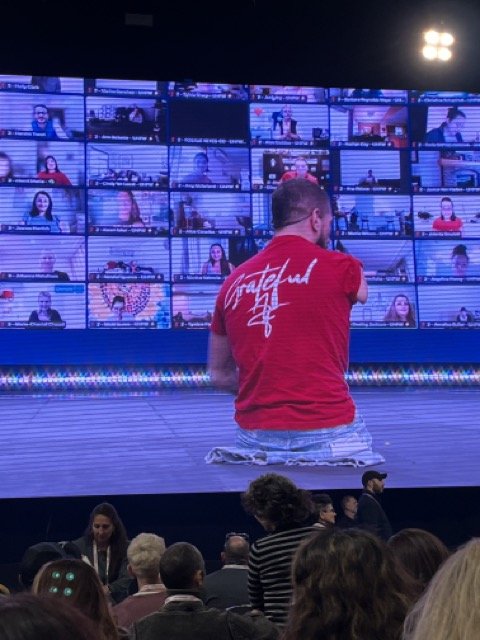 3. High energy is a habit. Our success at anything has a lot more to do with the energy we bring to it than we'd like to think. How can you move people if you're not moved? Think about your job/business. How much energy are you bringing on a scale of 1-10? Five? Ok, do you want to do business with a five? Probably not. The fastest way to change a crappy, sad, stuck, emotional state is to change your physical state by dancing, singing, running, shouting, laughing, and clapping, which is why you see that all the time at Tony Robbins events.
4. Just because it's hard, doesn't mean it's wrong. This was one limiting belief I didn't even know was in my head. Each time something got super hard in my business, (like 9 times a week) some part of me would suggest, "maybe you're out of God's will and that's why it's hard." So it makes sense I'd back off and play a little small. But who said this would be easy? God never did. So I ripped that shit out of my head and replaced it with "Hard work is a gift and I am a delight to God. There now doesn't that feel better?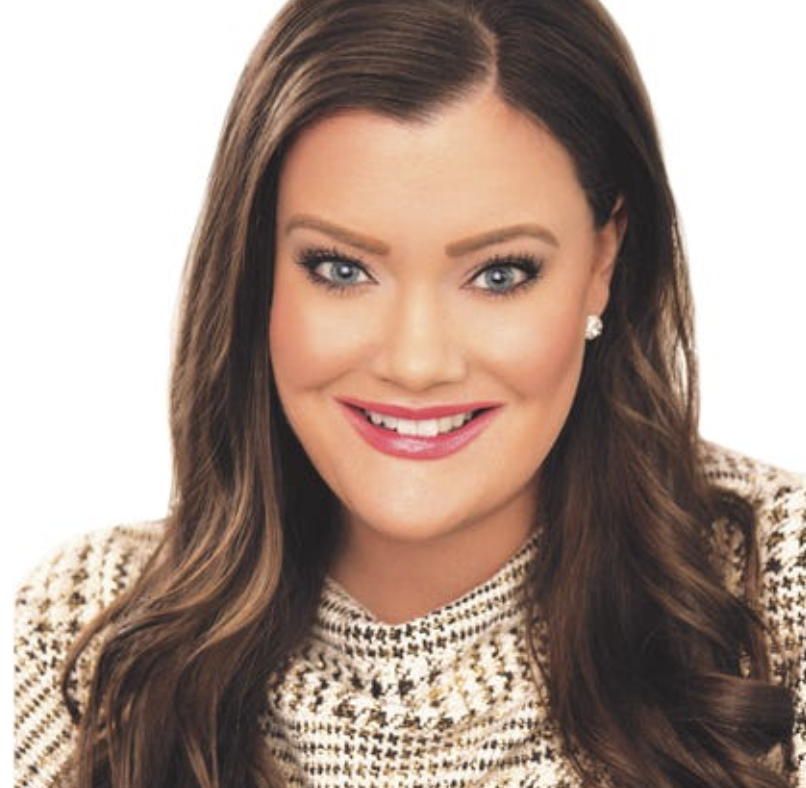 5. This is Jamie Kern Lima. She's a rockstar and you should know her name (and buy her book.) She started It Cosmetics in her apartment with her husband and a friend. In 2016, she sold the company to L'Oreal for $1.2billion. Don't you love the start-up unicorn stories? Me neither. This beautiful soul spoke of her passion for creating makeup for normal women and how the beauty industry mocked her. She talked about her raging self-doubt, the tears, the near-bankruptcies, and the thousands of rejections she received, including one from a venture capitalist who said he wouldn't invest because women won't buy makeup from someone her size. Gaaaaaaah… Here's a fun end to that story though. When the L'Oreal deal happened years later, that same guy called her back and said "I was wrong."
6. Most of us strive for certainty and significance when we want love and contribution. It should be clear that there is no certainty in this life, in our kids, marriages, jobs, nations, etc, and yet we act like there is. "I just don't know how it will all look," people say to me. "Oh so usually you can see into the future, but just not today?" I ask. And craving significance? That's a hiding place for low self-worth. "Well if I can make the world clap loud enough, I'll finally feel good enough." Spoiler Alert: It never works long-term. Love is what we want, so why not just start there? I appreciate that Tony's heart to love and serve others is totally visible.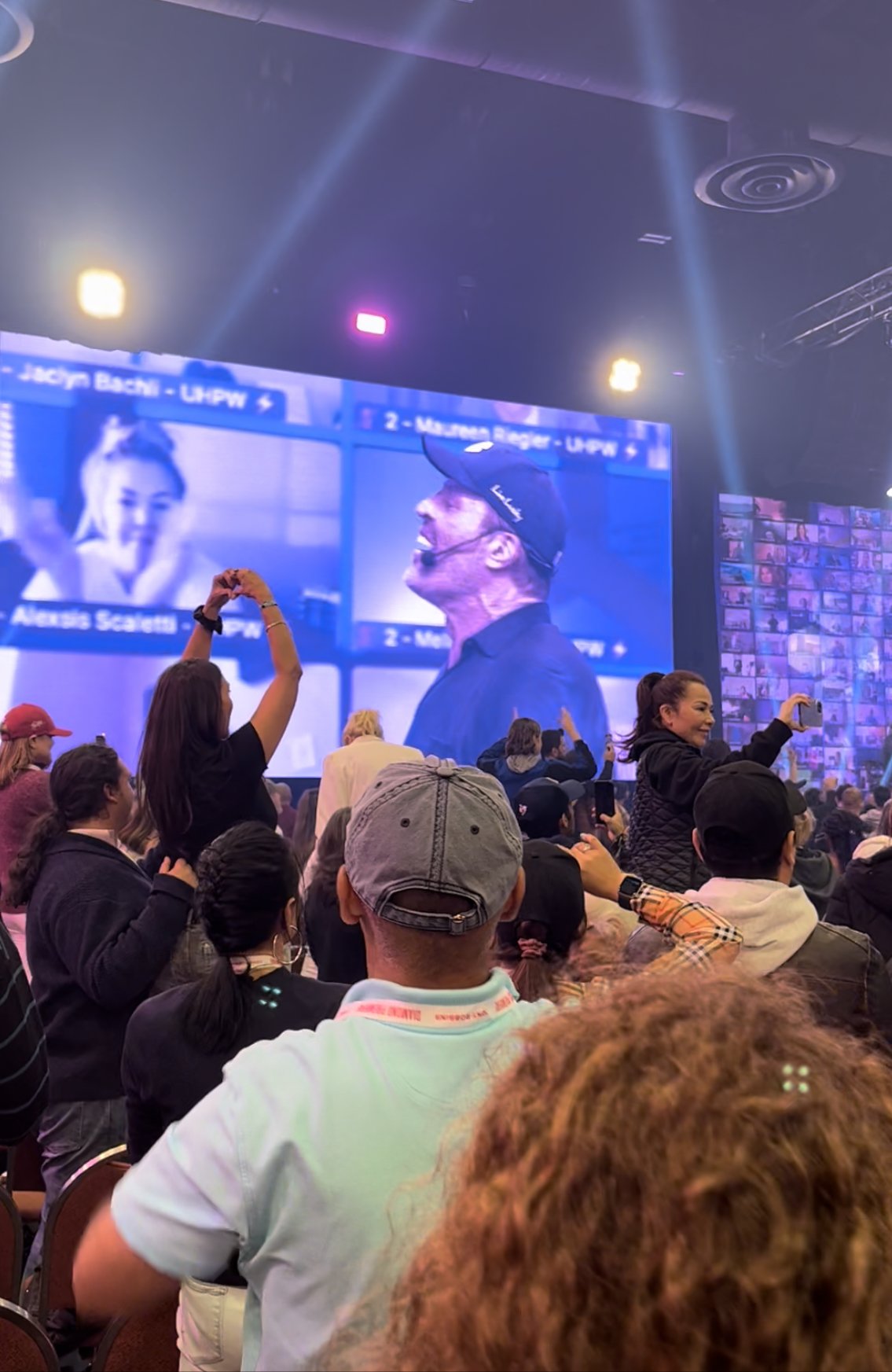 7. It's absolutely possible to change the story you're living if it keeps you from building a life you love. Case in point, I arrived with two nasty old stories in my head that did nothing but made me suffer. Reading over my notes from the first day, I can't believe I ever thought them at all. That's the power of the work Tony does and the power of coaching. I know I'm biased, but if you plan to take your life to the next level, get someone on board to help you. (You can reach out to us here.)
8. The training never stops. You hear people say "Oh I tried coaching and it didn't work for me." Have you ever said that about going to the gym? Or taking a shower? I did it once, it didn't work. No, it works if you work it, if you make it a habit, a must. Here's some good news though: If you stop training, you do fall off a bit, but some of it sticks, so you never go back to exactly the way you were - unless you decide to.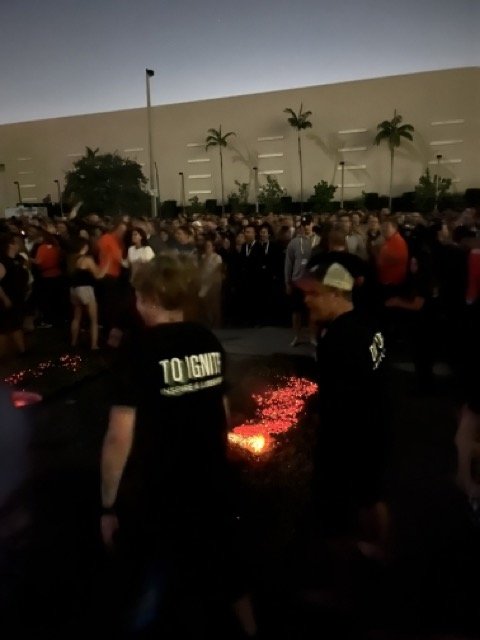 9. We speed up when we're afraid. This makes sense when you're about to walk across a bed of hot coals, but the real flex is to control your mind and walk deliberately and easily, which I'm proud to say I did. I'm writing a book right now called Death to Sparkleprincess: A Beginners Guide to Midlife, Faith, and Meaningful Work. Speeding up, trying to outrun fear, was my go-to approach for the first half of my life, but it doesn't work, and midlife will make that clear. That's why Sparkleprincess has to die.
10. Great coaches have coaches. A commitment to mastery takes life-long learning and it's rarely cheap, easy, or convenient. Tony Robbins and the many people around him demonstrate how it's done and it's so encouraging. I am so so grateful for Tony his team and the chance to say YES!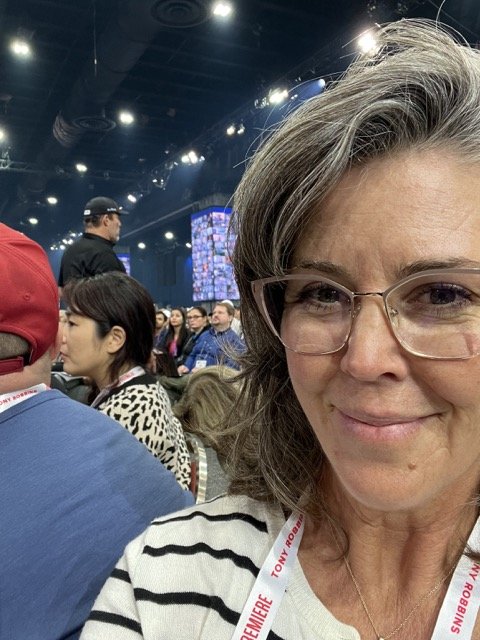 ---
ps. Want to have your own coaching immersion…in the French Alps? Check out the 2023 Chamonix Firegirl Retreat here. Or if you're ready to go all in with our three-month flagship course The Meaning of Midlife, check it here and book a call.