I'm not overstating when I say Ted Lasso had more impact on me as a coach than coaching school did. That's because coaching school changed what I do. Ted Lasso changed who I am, or at least who I aspire to be.
#TedLasso is my hero and now that the show has "ended" here are some ideas worth considering.
(This post is full of spoilers. Proceed with caution.)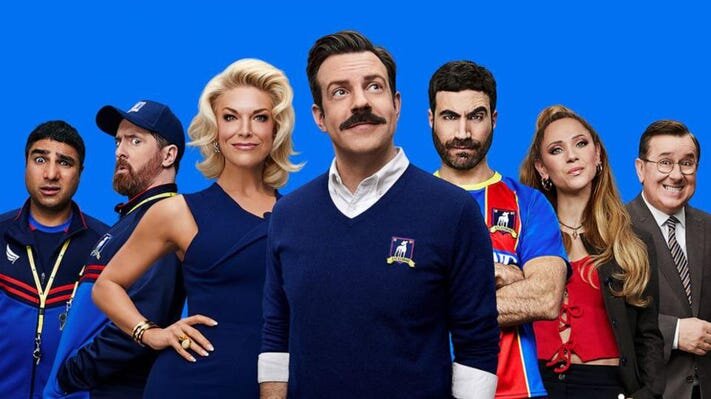 ---
1. It's not about us. Trent Crimm entitles his book about Richmond's Cinderella season, The Lasso Way. The only edit Ted leaves for Trent is to change the title because it's not about him and it never was. It's about seeing every member of the team, the staff, and the Richmond community for who they can be, then helping them become it. Ted managed to deflect all the negative feedback and sabotage in his first and second seasons and stay the course. So, if the criticism wasn't about him, neither is the praise.
2. The show is about soccer like Rocky is about boxing. This funny and brilliantly written show is about redemption. Ted disciplines his own disappointment and betrayal, leaving space for the other characters to find their way out of the darkness. His generosity ripples through the whole community, making it stronger, healthier, and more lively.
---
---
3. Masculinity doesn't have to be toxic, in fact, men would probably love the chance to let down their guard. Since our culture teaches otherwise, that kind of change requires rigorous leadership and persistence. Ted's commitment to kindness is unwavering - even in correction. Don't forget, the whole stadium chanted "wanker" at Ted for years, but he just wouldn't bite. As Marcus Aurelius said, The best revenge is to be unlike him who performed the injury.
4. Your talent matters. Persist with that too. I'm not talking about the players. I'm talking about the writers of this brilliant show. They literally never took the rote, easy way out. Part of the show's charm lies in its unpredictability. This required the writers to anticipate what we'd expect, tease us with it, then surprise us with something else. It makes me want to create good art. Original, meaningful, unexpected art.
---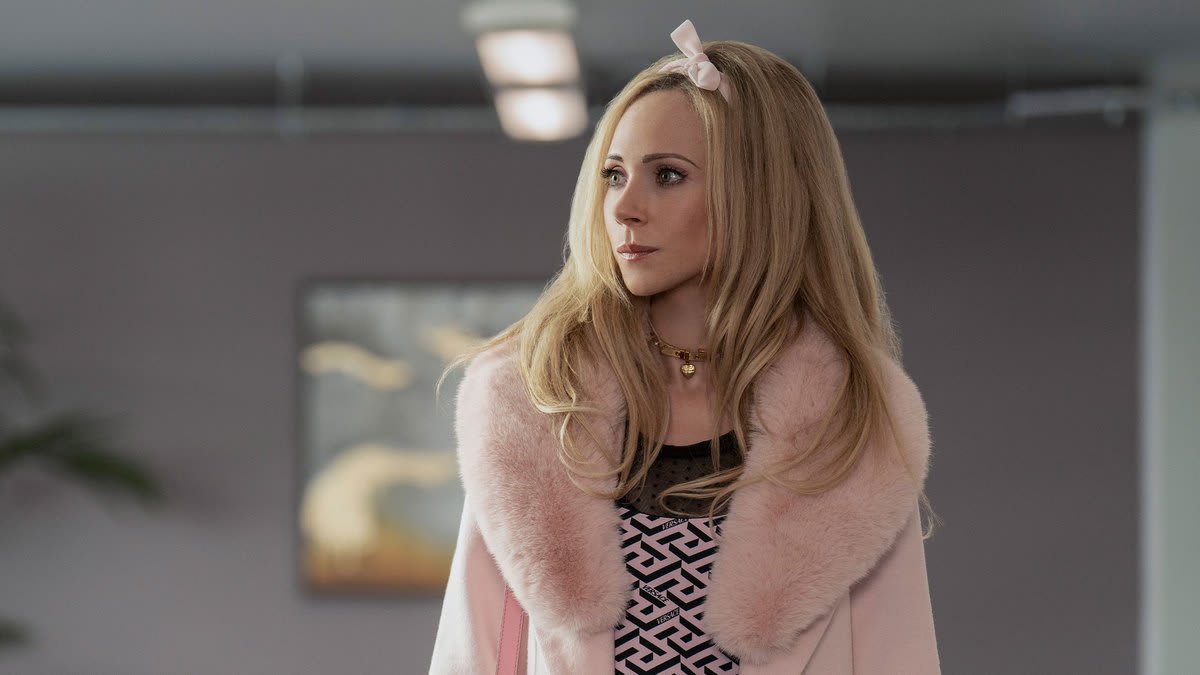 ---
5. Choose Yourself. Although precious Keely - the beating red heart of the show - is only in her 30s, she had a classic midlife moment when two Neanderthals showed up at her home demanding she pick one of them. I roared when she picked herself instead. For the first time, Keely chose to chart her course rather than sub out her responsibility for it. The result? A possible women's football league in Richmond. Keely is figuring out who she is apart from her history and the roles she's played. That's a midlife power move. What about you?
6. Love, kindness, and humility are attractive. How can you not love Dani Rojas and Sam Obisanya? Sure they're naturally geared toward joy and kindness, but they also choose it. If you want to be like Sam and Dani, a good question to ask is this:
Is the choice I'm about to make rooted in love or fear? Love emits the highest frequency, fear the lowest. Think about your team, your kids, your spouse, your community. Are you acting with them out of love or fear?
---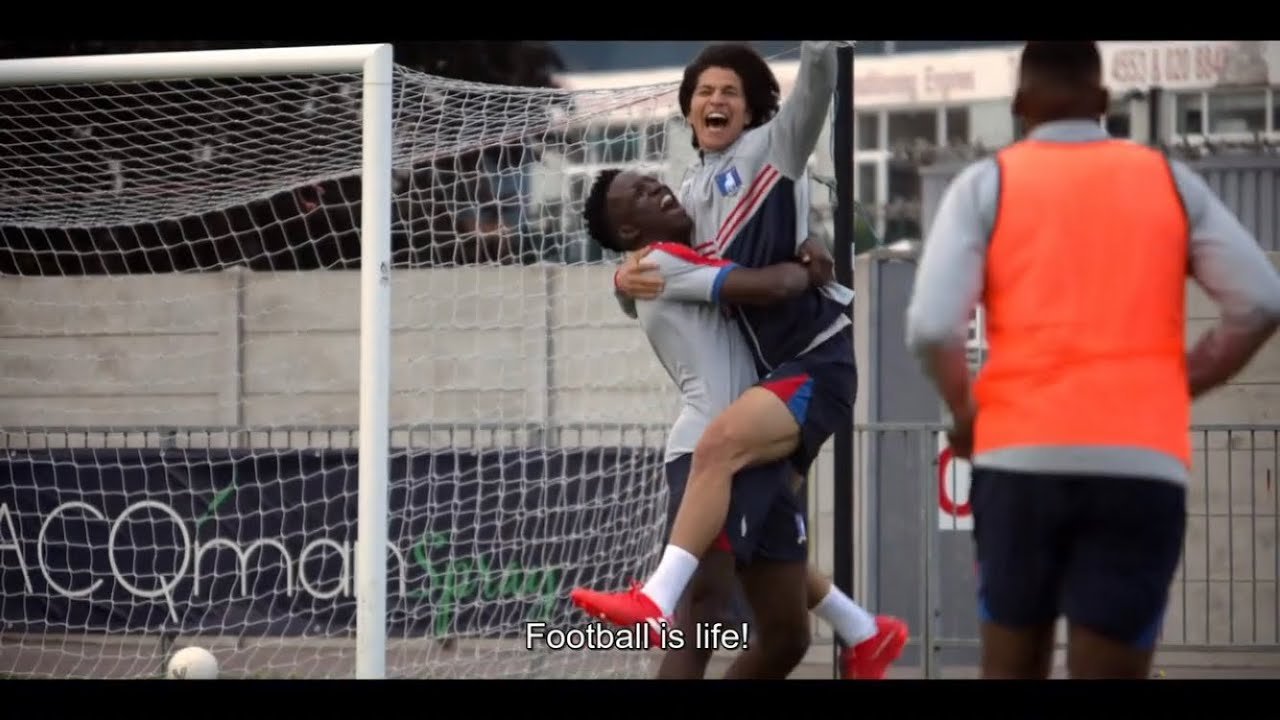 ---
7. Everyone is projecting. You don't have to be Dr. Freud to see Nate working out his Father-wound on Ted. Not fair of course, but Ted leaves space for Nate to figure it out in his own time when everyone else wanted to punish him. Again love or fear? Since we all wrestle with pain and often take it out on others, why are we surprised when people do it to us? Be like Ted, self-assess, forgive, and leave space for them to come around.
8. Apologize like Ted. I've written about this before and now teach it in my flagship course The Meaning of Midlife. Most of us engage conflict and apologize like our parents did - often badly or not at all. Learning to apologize well is a game changer for your relationships. Here are four steps Ted uses when apologizing to Nate after projecting on him.
Here's what I did.

I'm sorry for doing that.

I hope you can forgive me.

Thank you.
---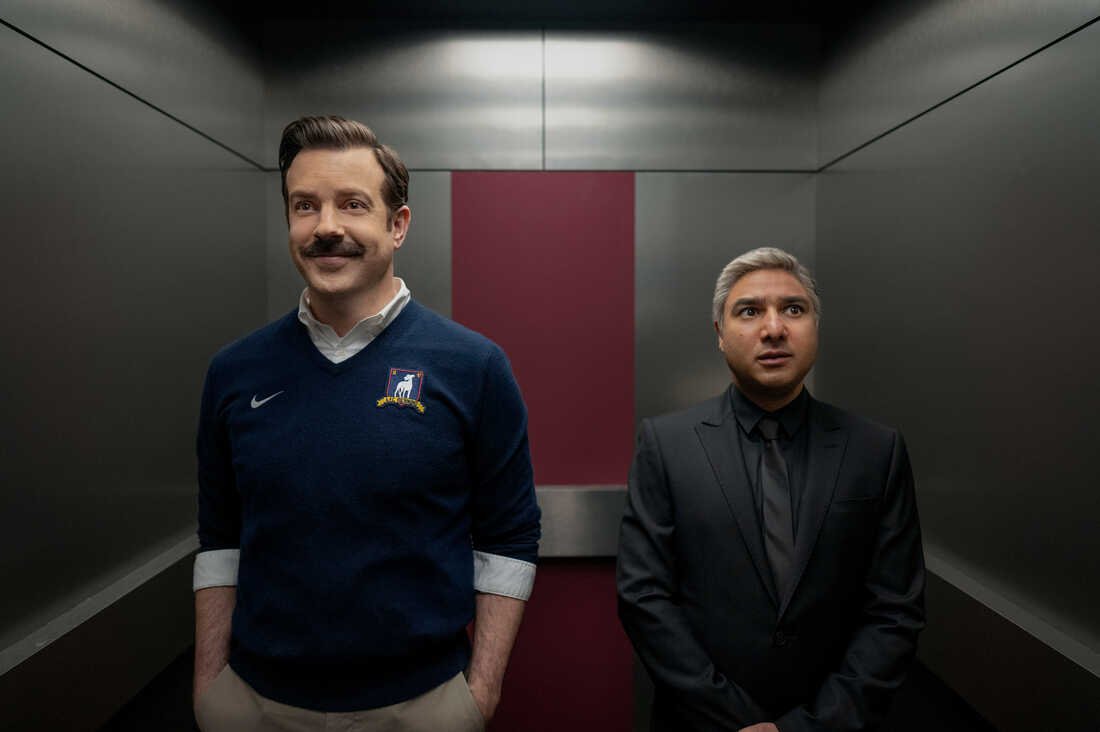 ---
9. Lone wolves are weak. What was the point of that delightful bonehead Zava? He may have scored goals but, as Jamie knew from the start, he didn't fit the culture Ted created. Ultimately, the team was stronger without him. A team working from faith, hope and love will always be stronger than its star player is alone. That's why I nearly cried when the Alpha-Wolf Coach Kent joined the Diamond Dogs and sat down with Dr. Sharon. The best coaches have the best coaches.
10. There is so much beauty in diversity. One of my favorite moments came when Higgins called out everybody's home as they ate Christmas dinner together in London: Jamaica, Canada, Nigeria, Holland, Zimbabwe, Mexico, France….They're all Greyhounds.
Plus all over the show, there are gay people, straight people, Black people, Indian people, Colonizers, Colonized, Boomers, working class, 1%-ers, men, women, and children banding together for the good of Richmond. It's beautiful. Hopeful.
---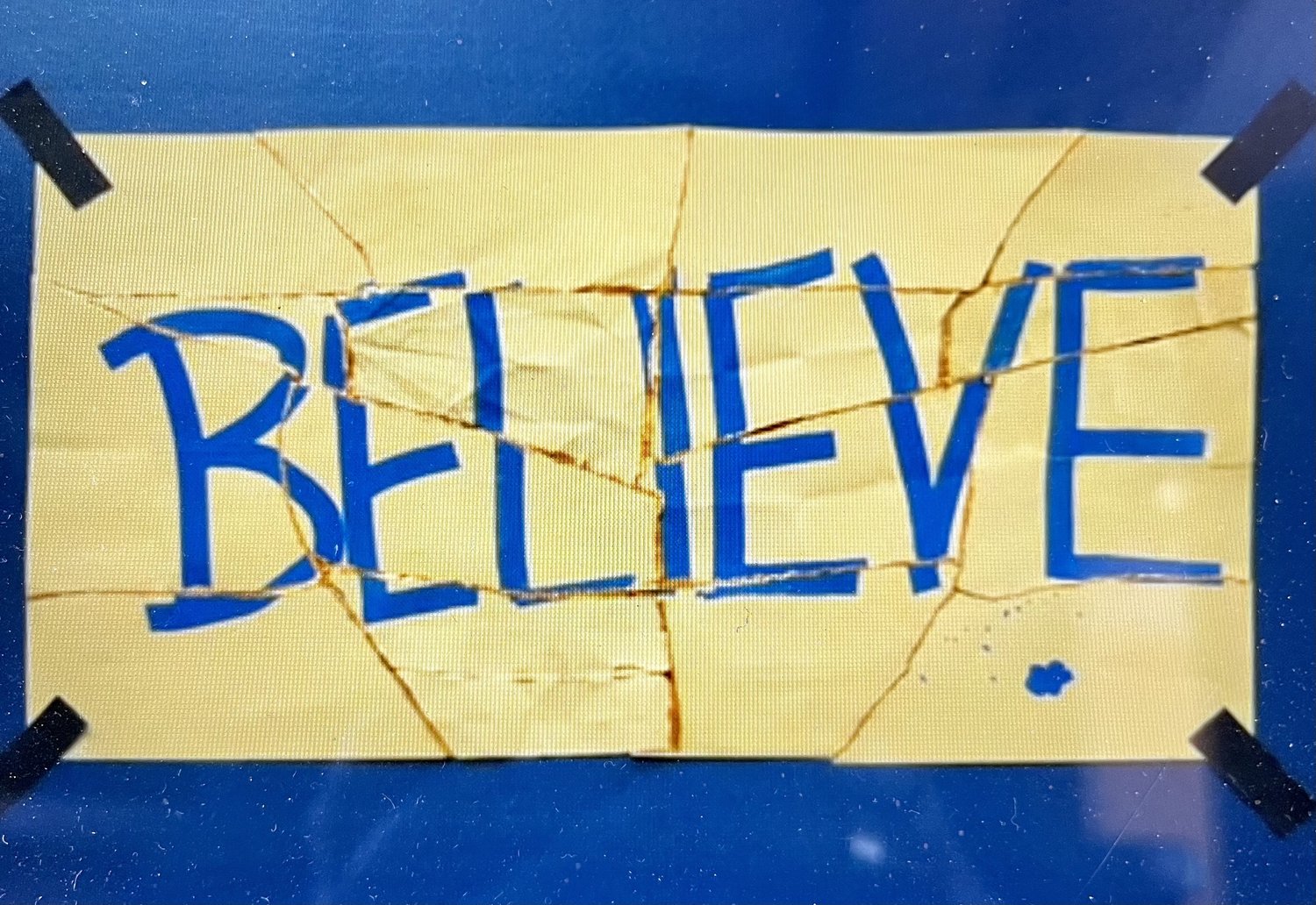 ---
11. "It's not about winning and losing. It's about helping these fellas become the best versions of themselves on and off the field." -Ted & Pep Guardiola.
This is what the best coaches do, and I am so grateful for the training I received over the past three years at Nelson Road. I also know that Richmond's story is far from over. Thank God because I can't live without them.
---
ps. If it's time for you to get your own coach, reach out here and book a free call to talk to us about it.