Did you know hope is not an emotion, but rather a cognitive process?
In other words, hope's not a feeling, it's a way of thinking, which means it's a choice you can make. Wow. That's excellent news because we can't always choose our emotions, but we sure can choose our thoughts.
Yes, our brains have evolved to be negatively biased, but they've also evolved to change and adapt, so we can learn a new way of being - A hopeful one!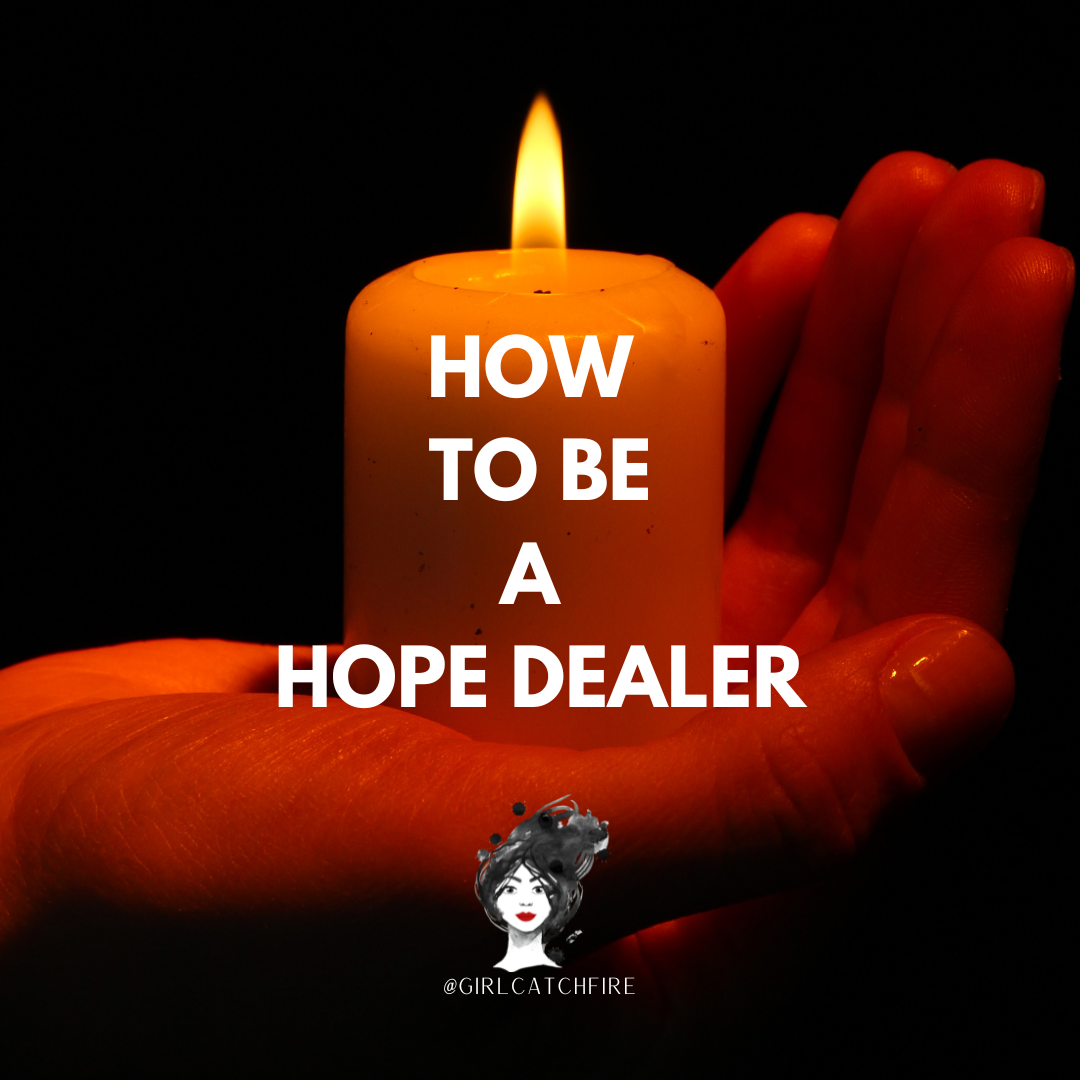 Choose Hope
I learned this over the weekend while spending time with my best friend Dr. Brene Brown. Ok, maybe I was just spending time with her fabulous book Atlas of the Heart, which taught me that most of what I know about human emotions is either incorrect, mislabeled, or not supported by the data.
When Brene Brown tells you that hope and hopefulness are not the same thing, you sit down and grab a pen.
---
Brene's Hope Practice.
Quoting the work of C.R Snyder, Brown says hope, the choice, has components that can be organized and worked. Here they are:
Reasonable goals. Not insane ones we know we're unlikely to succeed at. Reasonable ones.

Pathways. A belief that we can figure out to path toward them. Accepting that Plan B, C and D might be necessary and we can be resilient and flexible.

Agency - The belief we are capable of all of it.
I was really happy to hear this because our coaching process for women in midlife includes a similar framework, and it's proven effective.
We set a lofty, but reasonable 12-month goal. (Goal)

We work it backward plotting what we need to do to get from here to there. (Pathway)

We decide who we must BE in order to attain that goal. Then we condition it. (Agency)
---
Here's the Problem - Adversity.
Tony Robbins says the biggest problem most people have is the belief they shouldn't have any problems.
So many of us see adversity and struggle as some sort of bug in the system. It's not a bug, it's a feature. Many of us are beyond fortunate to be safe from real pain and struggle, so much so we've forgotten how to do it. More importantly, we've forgotten that struggling toward a noble aim makes us stronger and more capable in the future.
One of my other best friends, The Apostle Paul, agrees:
..we also glory in tribulations, knowing that tribulation produces perseverance;
and perseverance, character; and character, hope.
Paul knew what he was talking about having suffered beatings, stonings, hunger, imprisonment, viper bites, and shipwrecks.
---
How to Be A Hope Dealer?
Start with you. Your life. Your work.
Be brave and set a new goal or two for yourself. Something that really matters to you. Something you might be afraid to admit you want.

Then imagine everything you'd need to do to get from here to there. Brainstorm it and make the steps small and super actionable. Take one today. Another tomorrow…

What do you need to believe about yourself to get there? How do people who have what you want think? What do they believe about themselves and the world? Borrow those beliefs if necessary.

Let this hope, this drive, this enthusiasm spill out of you onto other people. Inspire them while you're going at it.
After all, what do you have to lose? Hopelessness? Despair? (Now those are emotions.)
You know how it feels to be around people who have hope for their lives, your life, and the future. You also know what it's like to be around people deep in hopelessness and despair. Luckily, the rest of Chapter Six in Atlas of the Heart is focused on empathy and compassion vs. sympathy and pity. Knowing the difference is critical.
I'm telling you. Pick. Up. This. Book.
The world desperately needs hope dealers because without hope, why would we fight for justice? Hope dealers choose to see the world for what it could be, not what it currently is. They choose to wrestle their own negative bias to the ground, allowing something better to rise in its place.
And since hope is a choice, not a feeling you have to wait for, you can cultivate it in yourself, right now.
---
ps. Hope is our jam! If you want some help becoming a hope dealer, working through your own hope framework, and believing you are capable, book a free breakthrough session with us. We will help you sort out where you are now and where you want to go.
pss. We have six spaces left in the Chamonix Firegirl Retreat June 17-22. Is one of them yours? Don't wait, the price goes up on April 2nd.
psss. The ultimate hope dealer, Ted Lasso, returns to AppleTV this Wednesday. He's another of my best friends.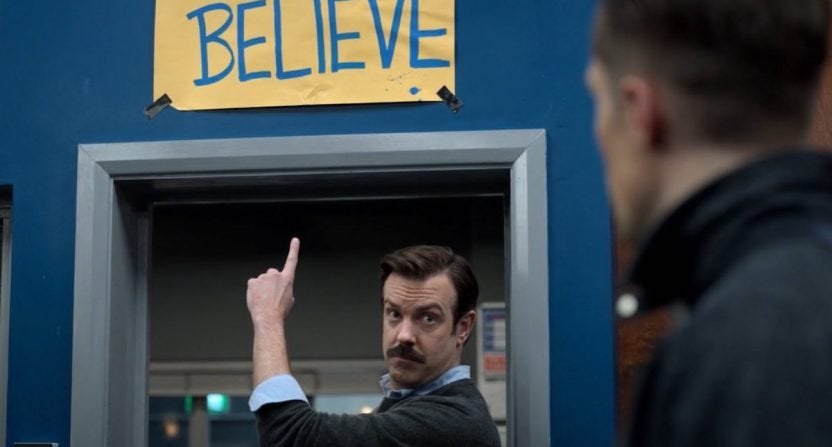 March 13, 2023