I've been studying mindfulness lately with a guy named Shirzad Chamine. He's a lecturer at Stanford and his book Positive Intelligence is changing my life.
I'VE LEARNED YOU CAN'T TALK MINDFULNESS WITHOUT FIRST TALKING JUDGEMENT.
I happen to be well-endowed with the gift of discernment, which in its best form means I can often see the why behind the what - the things people aren't saying. I'm grateful for the gift.
At worst, my mind is an automated label factory, categorizing people and events swiftly and without my input. "That sucks...That's awesome...He's an idiot...I'm an idiot. etc." In a split second, I just read the label affixed to people and situations and react, without questioning if they're true.
I do this hundreds of times a day. You probably do too and often about yourself.
"I'm not good enough."
"I'm a fraud."
"They're going to find me out."
If you accept those labels - even subconsciously - how do you think it will affect your behavior?
Sorting people and events into categories is an adaptation humans have used for millennia. The survival centers in our brains, mostly left side, protect us from emotional or physical danger. It's their job, but left unchecked, they can leave you fearful and judgmental.
The right side of the brain, is responsible for exploration, creativity, awe and appreciation. It's home to your still small voice. It's also less dominant.
CAN YOU SEE WHY SILENT MEDITATION AND PRAYER ARE SO IMPORTANT?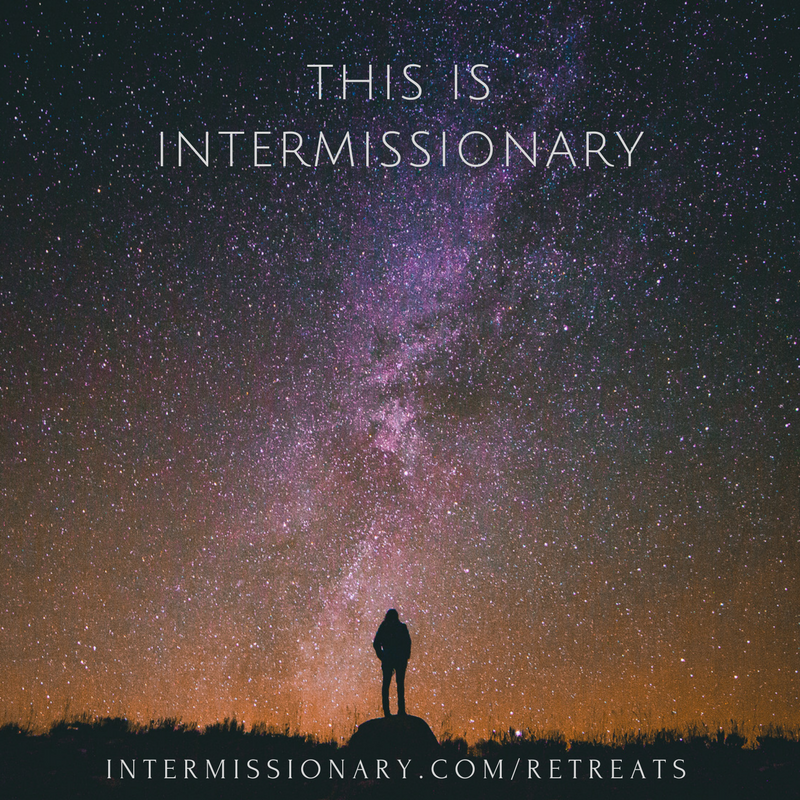 How can we access the creativity, the compassion, the forgiveness, the joy of the right brain, if the left brain is always shouting, forcing us to rush around fleeing danger, failure, etc?
The reason meditation and prayer can be hard is your left brain doesn't want to take five. You have to make it, and each time you do, according to Chamine, the right brain side gets a little stronger, a little louder. The stronger the right side is, the less likely we are to react out of fear or judgment. In other words, we'll act more like Jesus.
Isn't that great news?
I plan to share Chamine's very simple practice for strengthening the mindful right brain side at Intermissionary in Chamonix. It's helping me, I'll bet it helps you. Or you can pick up his wonderful book.
There are spaces left for both Intermissionary Retreats. Come join us!