In just over eight weeks, I and a bunch of friends will be sitting on this very deck for six evenings in a row, sipping happy hour cocktails, and laughing together while watching the sunset turn the French Alps dusty pink.
We'd very much like you to join us.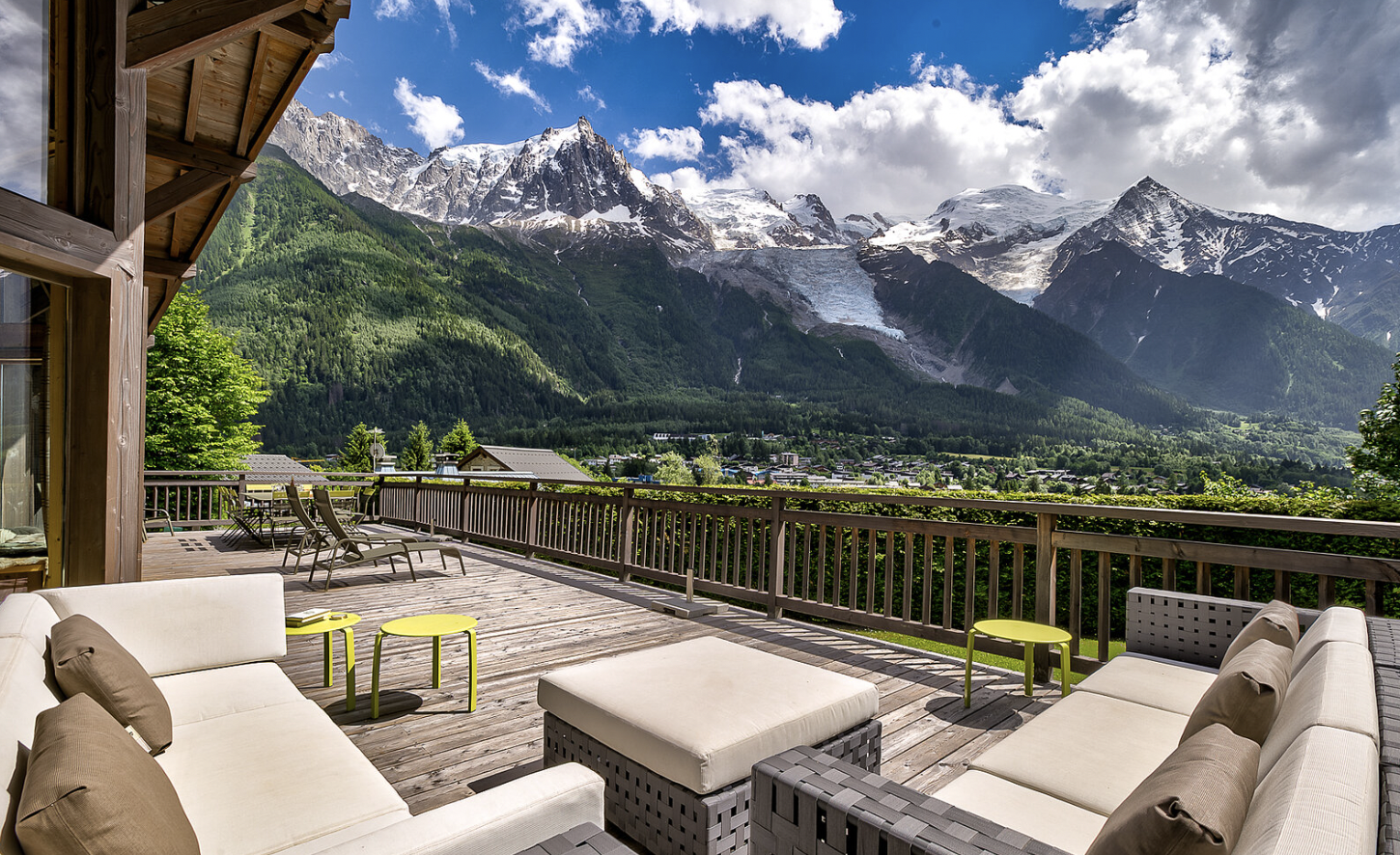 The 2023 Chamonix Firegirl Retreat is shaping up to be an epic week of mindfulness and movement, friendship, fun, deep work, and adventure, with a side of pan au chocolat and coffee on this deck, with this view, every morning.
What are you waiting for? Nobody ever regrets traveling ... and we can help you sort out the details.
Firegirl Retreats are all about getting you unstuck and on purpose. You'll leave this six-day women's retreat in the heart of the French Alps with energy, enthusiasm and a PLAN.
It's June 17-22 and you can find all the details here but don't wait. There are only four spaces left - even a few single rooms. Hurry.